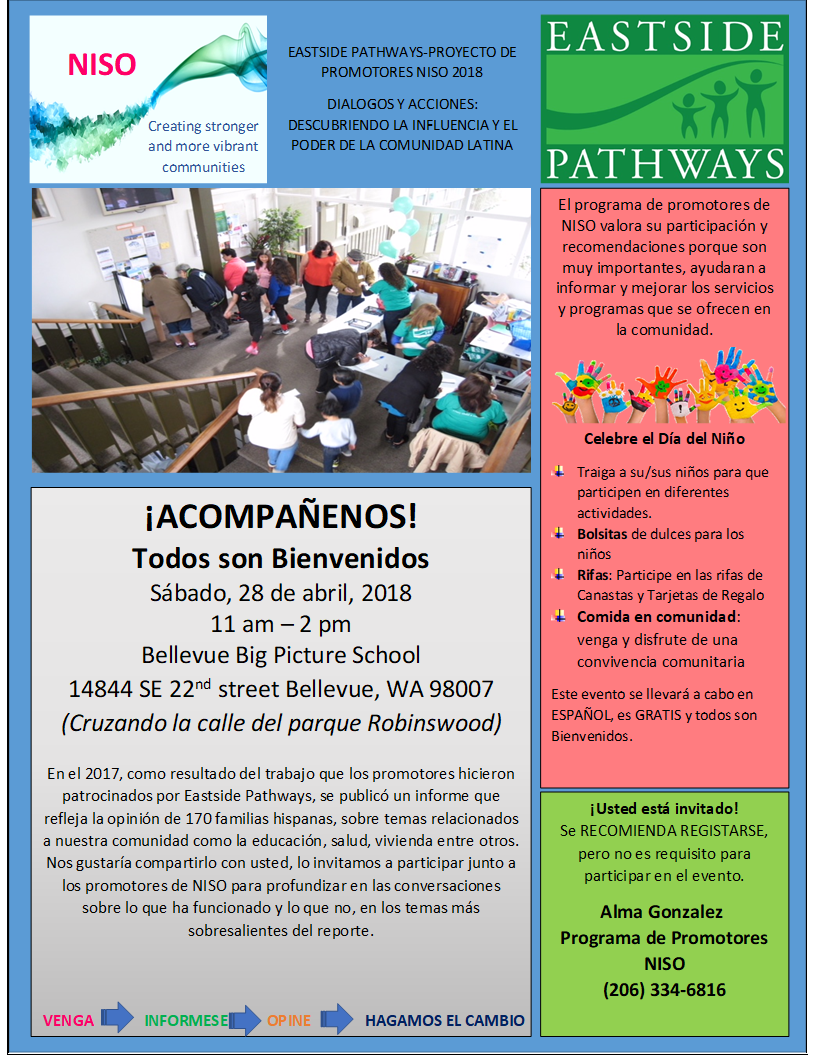 Previous Event Details:
This event was for all members of the Hispanic community to come and learn facts and statistics relevant to them. They received a simplified version of the Eastside Pathways annual report, provided feedback, and asked questions for our Promotores and local organizations. The event was in Spanish though all were welcome to attend.
Date: Saturday, April 28, 2018
Time: 11:00 A.M.-2:00 P.M.